The big star, Miss Rose Tascher de la Pagerie is born in a ruined plantation, in Trois-Îlets in Martinique. After her wedding with the great Bonapart, she change her name to "Joséphine de Beauharnais" . The couple has moved for a time to West Indies especially in Martinique. Everything seem fine but they have a big problem unfortunately Jo is infertile so Napoléon adopt her two children Eugène and Hortense de Beauharnais, what a beautiful family! Life goes on, but then she's accused of having incited her husband to puts back in place the slavery(oh no Jo! Shame on you!). It is a hard blow for her popularity, of course all the black Martinique's population hates her (and they still do).
Here is the statue of the Empress at Fort-de-France in Martinique: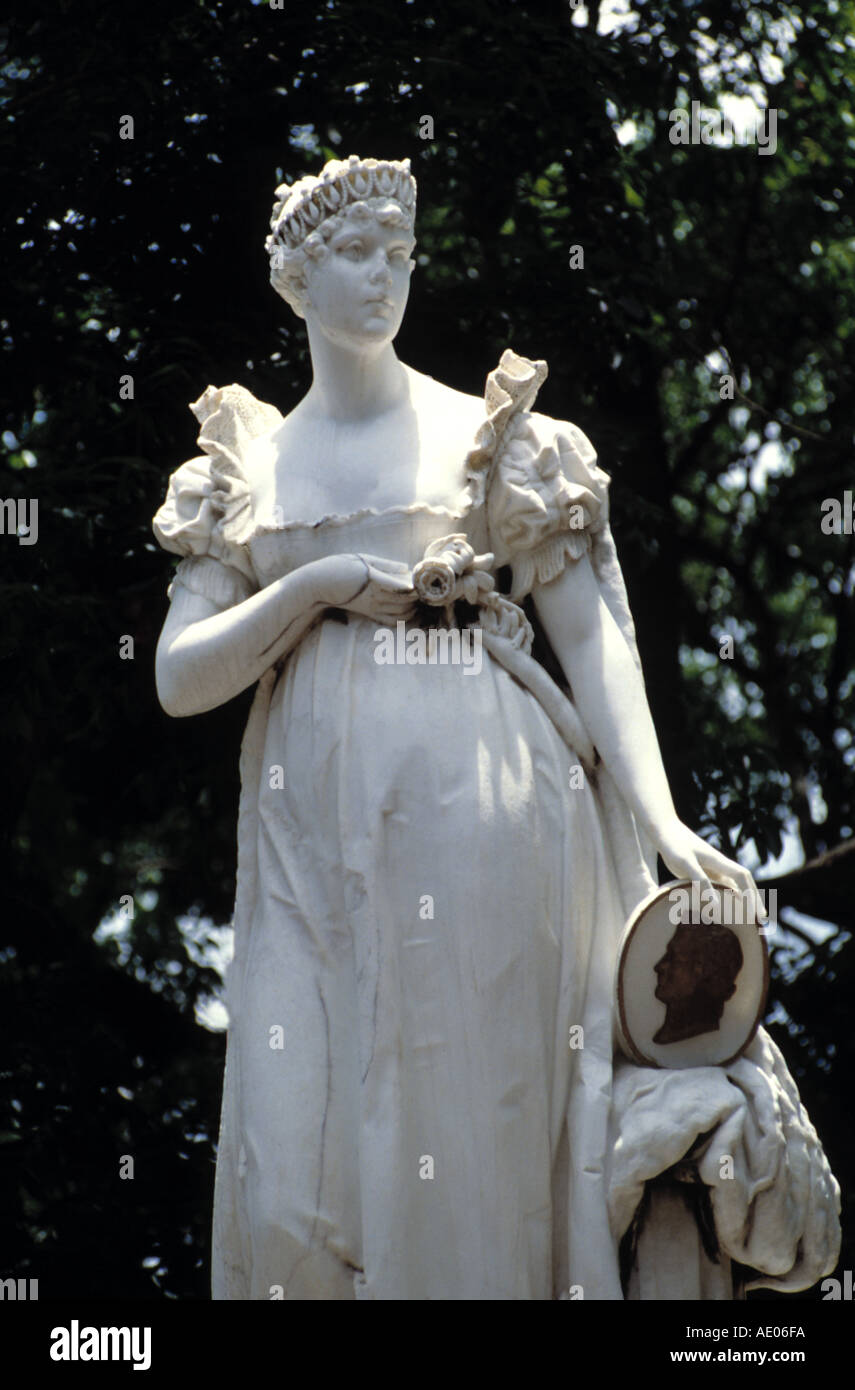 then now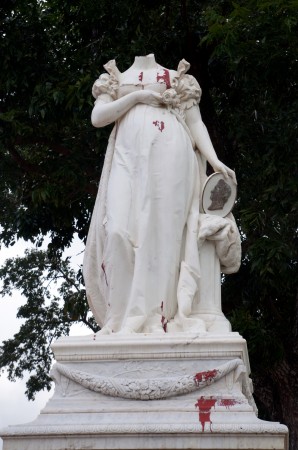 Yeah Jo, using your charm to puts back the slavery, to make more money wasn't a good idea!
Her son Eugène de Beauharnais seem to do better than his mother with his image. He gave birth to three pretty girls, and his elder (Miss Josephine de Beauharnais, yes like her grand-mother, royal habits obliged) marry to the prince of Suede Oscar Bernadotte.
The Queen, Joséphine gave her husband five children
among whom two of them haved becom kings of Suede, The elder Charle XV has run the country from 1859 to 1872, then his brother Oscar II succed him from​ 1872 to 1907.
The king Charle XV His brother king Oscar II
The Bernadotte Dynasty still govern the Suede.
Picture of the actual Suede's Royal family:
That really impressive for a litlle créole girl from the colonies, because even if the poor Joséphine, first of the name, died by a cold, her descendants continue to have a big fate. She is like the historical Beyoncé!